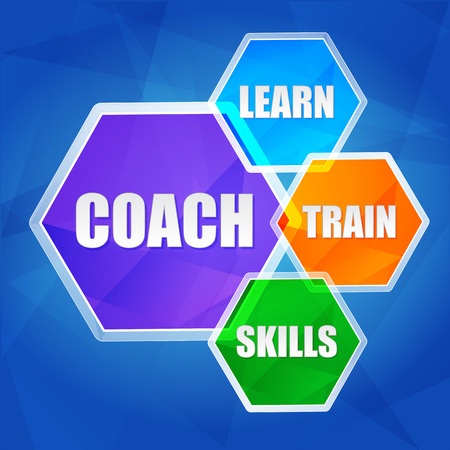 Coaching has emerged as an essential skill in today's business world. Applying a coaching mindset and skills will help you to become more effective and creative as a leader and contributor in your organization. And it will enable the people you coach to do the same. Visit our Coming Soon Page
While there may not be an overwhelming amount of research on the topic, what has been done suggests that obtaining a coach may be helpful in dealing with stressful feelings and situations in the workplace. Stress was found to be among the most common reasons why people leave their jobs in the United States, and it often results in business disruptions, lost time due to absence and sickness and reductions in productivity. Coaching is an eclectic and diverse field that varies widely, but it generally involves planning actions and setting goals in order to achieve specific results. It is essentially the process of giving people the opportunities, knowledge, confidence and tools that they need to develop themselves, and this can be highly effective in helping individuals overcome distress that may have a negative impact on their work. There are several ways that obtaining a coach can help people.
Social Support
The benefits that individuals obtain usually come almost completely from the relationship with their coach. Because of this, it is essential for people to have a good rapport with their coach in order to be successful. Research has found that the support that a coachee either receives or believes that they are receiving will impact the way that they appraise and cope with stressful events. Social support has a direct impact on behavioral, physiological and psychological reactions. In addition, it can help to buffer the relationship between stressors and people's reactions to them so that they do not lead to detrimental health outcomes. Social relationships can assist people by giving them ways to make situations less stressful by reinterpreting them, helping them exert control over a situation and diverting their attention. In addition, there is a significant amount of evidence that social support can improve physical health by lowering mortality risks and blood pressure.
Cognitive Appraisal
Coping involves a process that people use to attempt to minimize negative feelings that come from stressful events. These feelings stem from a two-part appraisal of an event. Individuals first determine if they should pay attention to a situation and take action to respond to it. They then evaluate potential options that they have for coping with a situation and the outcomes that they will have. Coaching can be useful in reducing stress because it influences the secondary appraisal. The process can assist people in identifying stressors, view potentially stressful situations as less threatening and help them cope more effectively.
Goal-Oriented Learning Experience
Setting attainable goals can help people direct their efforts in a way that assists them in attaining specific outcomes. During coaching, people commit to producing specific results, and this often motivates them to attain the goals that they set. Accomplishing set goals leads people to feelings of satisfaction and happiness that enhance their wellbeing. In addition, working with a coach helps individuals get feedback on their progress during regular meetings.
Leadership has changed over the last twenty years. With increased complexity, changing technologies, diverse workforces, and escalating pressures for bottom-line performance, leading others requires new perspectives and approaches. It also requires using time-honored fundamentals of effective management. By blending these elements, leaders can more effectively guide their teams with greater impact for their organizations, their teams, and themselves.
Benefits of Coaching from everyone's perspective:
Benefits for the Coach
Better understand the reality of the people you coach
Build trust and mutual respect
Open up new possibilities
Gain commitment to desired future
Enhance communication skills
Increase confidence in the ability to coach
Benefits for the Individual Being Coached
Explore issues in collaborative and creative ways
Discover new possibilities
Create opportunity for open and honest conversations
Experience increased personal and organizational support
Provide opportunities to stretch capabilities
Enhance personal commitment to responsibilities
Benefits for the Organization
Increase engagement of employees
Create a culture of coaching
Reduce employee turnover
Evolve Beyond One-Dimensional
As new market dynamics reshape how we do business, today's professionals can't be one-dimensional. That's why we've upgraded our learning experience with one year of free access to Virtual Edge.