Career Column: 7 Interview Mistakes That Could Cost You Your Next Job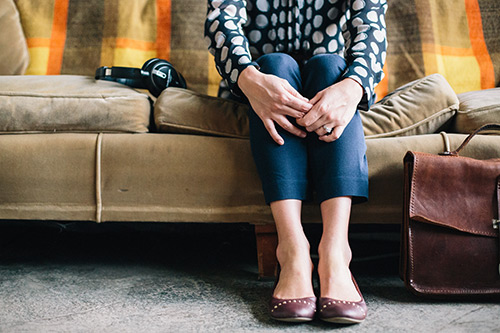 In the current economic times, with many applicants all vying for a single job, we must be at our best during job interviews. You've already stood out among a sea of candidates, as demonstrated by your landing the interview in the first place. However, once at the interview, many people unknowingly make some sort of mistake that gets them bumped to the bottom of the list. Don't be that person! Seal the deal by avoiding these all-too-common missteps.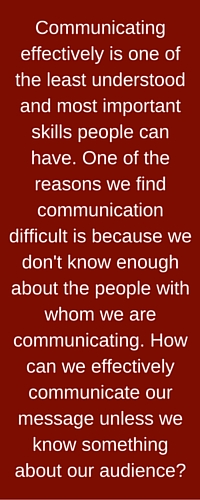 One of these missteps can be as simple as not understanding your own personal needs as you move forward on your career advancement.
Our Personal Needs Workshop helps people understand their own personal needs and know how to identify others' personal needs and apply that knowledge to communicate more effectively.
7 Mistakes You Should Beware Of
1. Using a Blanket Resume
Before the interview even begins, make sure you put your best out there for hiring managers. Think about the job to which you are applying and how your past experience equips you for the position. Be creative! No matter the field of work, typically, you learn skills that are applicable in other areas. Focus on these.
Whatever you do, don't just throw everything on your resume. Tailor your resume to the job and focus on the skills that are most relevant.
2. Neglecting Your Internet Presence
Chances are, your potential employer will do a quick social media search to see who you are either before or after the interview. Make sure you post only what you would want them to see, or adjust your profile settings to friends only. Avoid pictures and post that show irresponsibility, or reveal too much personal information. Do a quick search of yourself to see what comes up.
Also, make sure you have a business-appropriate email address. Managers would much rather email Emily Jones than HottieXoXo. Having a website with a portfolio also helps.
3. Checking Your Cell Phone During the Interview
If at all possible, prior to the interview, turn off your cell phone. If you cannot turn it off for business or personal reasons, be upfront. Explain prior to the interview why you cannot turn it off, and place it on silent. Only answer it in extreme emergencies that cannot wait.
Most interviewers are busy themselves and understand the need to be available, but have dedicated this window of time to be fully attentive to you. Extend them the same courtesy.
4. Lying
Be honest about yourself, your past experiences, and your concerns. Most interviewers attend training to know when someone is lying. They pay attention to body cues and tone of voice. They listen to see if your story changes. Even if you have something you are not proud of (as long as it's relevant to the question or to the interview at large), be truthful about it. Typically, the interviewer will appreciate your honesty.
5. Criticizing Previous Employers
The interviewer knows you left or are leaving your previous employer for a reason. When asked, it is okay to tell the truth. However, use tact and caution. The interviewer is listening to see how you handle the situation, not to pass judgment on your prior employer. Bad mouthing another company will only show how you will speak about the new company.
6. Not Asking Questions
At the end of the interview, typically your interviewer will ask if you have any questions. Have some prepared! Do some research about the company beforehand and formulate questions. Make sure they are questions relating to what the company does. How a process works, what charitable events they participate in, and what a typical day in the position will entail are all good questions. Another good option is what your interviewer likes about the company.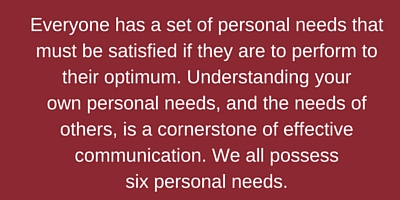 7. Hiding your Individuality
Many people go into a job interview and play it safe. They give simple, generic answers that the interviewer expects to hear. These people will fade out of the interviewer's mind as soon as they walk out. Use this to your advantage! Stand out by striking up a conversation. Keep it professional, but don't be afraid to speak about things that aren't directly related to the job you want to land. If possible, ask questions throughout the interview. The goal is to stand out in the mind of the interviewer, and you can do that by being engaging, confident, and charismatic.
By avoiding these common interview mistakes, you'll put yourself ahead of the competition. This isn't an interrogation! You're there to determine whether the company is a good fit for you, too, so ask questions and get to know your interviewer and the company as they get to know you.
Put yourself in the best position while interviewing. Develop great communication skills, avoid the mistakes above and understand your own personal needs as you search for the perfect position.
Enroll today in our Personal Needs workshop to ensure you're not making mistakes that can cost you your next job.