Career Column: Are You Guilty of These Time Wasters at Work?
Time wasters can be reduced considerably by creating a motivated team. Agile projects are not planned by a project manager, the customer, an executive or anyone else. The Agile team plans their own work, and then work their own plan (and don't forget that the customer is counted as a member of this team!). Agile projects may be the solution to overcoming lack of motivation and time wasters.
Learn about iteration planning, product roadmap and backlog, estimating practices, and user story development. Iteration execution can be discovered in our Agile Bootcamp and other Agile trainings. To learn more about Agile, visit our Global Knowledge Learning Portal.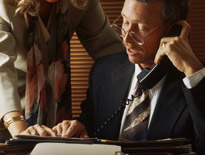 Don't become a victim of missed opportunity. See Training for Success video.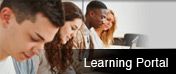 Dunson & Associates, a Global Knowledge Authorized Training Partner, offers more than 3000 IT and Business courses! Click here to enter our learning portal, which allows you to view course outlines, schedule, manage and purchase training