Career Column: Why Data Deduplication?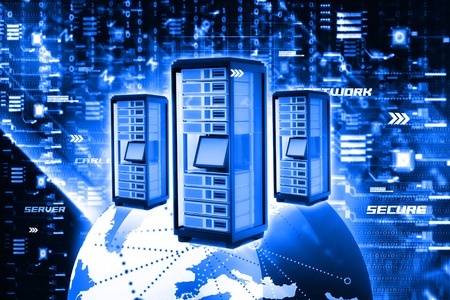 Whether you need cloud computing skills, Exchange Server expertise, SharePoint training or help administering Windows 7 or Windows 8, you'll find the training you need in our comprehensive Microsoft curriculum. Our award-winning boot camps provide intense skills building and preparation for in-demand Microsoft certifications, including MCSA and MCSE. Checkout our courses in the Learning Portal.
Storage may not be the most interesting aspect of a business network, but it is definitely very important. While it can be difficult to get excited about hard drives, there have been significant improvements in storage technology in recent years, and Microsoft stands out in offering a number of new options for users. Disk Deduplication definitely stands out and can help companies maximize their usage of available disk space.
Traditional methods of storing files on disk are rather straightforward. Individuals can put anything they would like on a disk assuming they have the correct permissions and there is enough space available on the drive. However, this comes with a major problem that people generally do not see unless they are running a network at a large organization. Employees often each store copies of the same file, and this can take up quite a bit of storage space when there are hundreds of people working at a company. Storing redundant copies of the same file can waste quite a bit of resources. Luckily, data deduplication can put an end to this problem.
Administrators can turn this service on directly by right clicking on drives in Server Manager under Windows Server 2012. After doing this, the software will automatically check for redundant files and ensure that only a single copy is saved. The service can free up a significant amount of space, and this is particularly true with drives that store user files.
Disk Deduplication is also very effective in cleaning up hard drives that store software installation data as many of them contain a large number of redundant files. In fact, this type of software often includes full copies of the C++ runtime, the .Net framework or DLL files that are needed for applications to run. Many organizations report that they find up to 75 percent of the files included in installation software to be redundant. With this, deduplication software can help companies fee up a large amount of space on their drives that would otherwise go to waste.
Another area where data deduplication can help save drive space is virtual machines. Each VM is associated with a virtual hard drive that contains an entire copy of the operating system that it runs. When people back these files up, the server ends up saving multiple identical copies of the operating system. This alone will take over twelve gigabytes of drive space. However, data deduplication will allow the system to store one copy of the files, and this can reduce storage usage by up to 90 percent.
Disk Deduplication is currently only recommended for drives that are up to 10 TB in size, but this is set to increase to 64 TB with Microsoft Server 2016. It also provides great performance even on busier systems as it waits until the system is idle to perform most of the work necessary. Because of this, the software is transparent to users and can help the IT department both cut costs and simplify their processes.