Career Column: How to be a Great Leader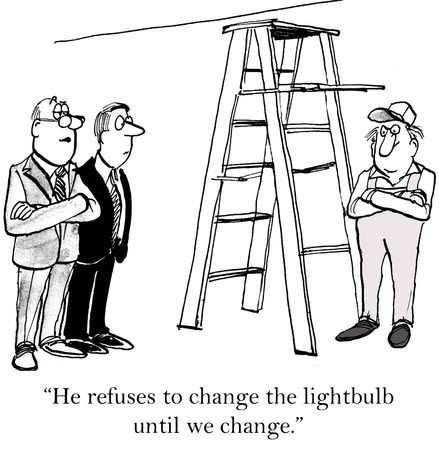 In spite of economic cycles, market fluctuations, increased global competitiveness and consolidations, one thing remains constant – the need for high impact business skills that help both individual contributors and leaders make a difference – to your customers, to your organization and to their colleagues.
Today, leaders need to engage their teams, and employees expect support in developing the skills they need to succeed. Great opportunities for you and your team in our Learning Portal.
Being effective in a leadership role is impossible without good communication skills. As a leader, people are expected to have a vision of how things should ideally be and guide others to reach this goal, and this requires a significant amount of communication. Unfortunately, the communication skills necessary to become a great leader are seldom taught in schools, and these are focused on the ways that others react to and receive information. There are a number of things that people can do to improve their leadership communication abilities and become more effective in roles that put them in charge.
• Be Clear
Communicating with clarity is essential in getting people to understand a leader's vision, and this is one of the most important communication skills that these individuals possess. Effective communication involves cutting out anything more confusing or complicated than necessary and saying everything in a way that is concise and easy to understand. Making every word count and eliminating everything that does not need to be said can help a person be viewed as the right choice for a leadership position.
• Know When to Listen
Understanding when time is right to listen can help make others want to follow a person's lead. This is one of the first steps that individuals can make to becoming an effective communicator. The ideal form of communication is conversation, and being able to converse well means knowing when it is a good time to both speak and listen to what others have to say.
• Understand What Isn't Said
Good leaders are able to assess situations and gather information that is not said by watching the way people interact with others. This is known as organizational awareness, and it is a leadership communication skill that many prize. Leaders should be able to stand back and watch others instead of opening their mouthes immediately as this can help them understand the way that groups interact.
• Be Empathetic
It is very easy for people to pay more attention to their own ego than they do to other people. Great leaders learn to overcome the tendency for communicating in an egotistic way and realize that speaking with empathy will help them appear more authentic and transparent. This is a key factor in gaining the trust and respect of people who an individual is leading.