Career Column: What's in the IBM Cloud Manager with OpenStack Toolkit?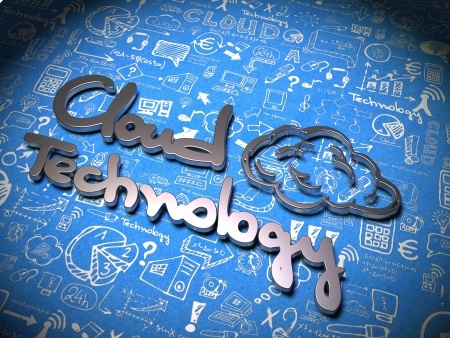 Learn how your IT infrastructure could benefit from a Cloud Computing solution, How to Implement Cloud Manager with Openstack on Power Systems or many other cloud base trainings in our Learning Portal.
IBM has been offering cloud-based products for a number of years. However, the company's newest product has been redesigned, and it is now putting a major emphasis on supporting OpenStack. This is an open source platform originally created by a collaboration between NASA and Rackspace that has become a one of the most widely used cloud infrastructure solutions.
Today, OpenStack is managed by the OpenStack Foundation that has support from a large number of industry-leading companies that include IBM, VMWare, SuSe, RedHat, Hewlett-Packard, Intel and Cisco, and the technology powers the web presences of major companies like Rackspace, eBay, PayPal and WebEx. These days, IBM has begun to fully support the infrastructure as a service platform with IBM Cloud Manager with OpenStack, the company's latest cloud computing system. OpenStack has a modular architecture with main modules that include Neutron to handle network interfacing, Cinder to deal with storage and Nova to deal with hypervisor interfacing and managing computing resources. The technology is released in six-month cycles with enhancements and new modules added.
IBM and the cloud have come together to make OpenStack more manageable and accessible for companies of any size with Cloud Manager. This technology adds a layer on top of OpenStack that provides administrative and user interfaces that make it much easier for businesses to implement and utilize OpenStack. Cloud Manager comes with a number of features that include the following.
IBM Development
Cloud Manager is a blend of technologies that has been specially created by IBM and the open source contributions that create the core of OpenStack. With this, companies get a single solution that they can utilize to deploy cloud computing environments using a single set of tools.
Platform Resource Scheduler
This widely respected application provides HA support, CPU load balancing, automated runtime optimization and intelligent VM placement. It essentially handles availability and capacity management so that cloud systems are run in the most efficient way possible.
Enterprise Management
IBM Cloud Manager provides a number of tools to make backing up, restoring, modifying, cloning and deploying data objects and VM instances easy with tools for managing virtual image libraries in addition to administrative interfaces and self-service portals. It uses the popular Chef technology for cloud automation to create advanced data models that are centered around distinct business processes. In addition, Cloud Manager makes managing user accounts that have varying responsibilities and tasks relatively simple with tools like Platform Administrator, Virtualization Administrator and End User.
Compute Platform Support
Compute Platform Support allows the Nova module to interact with any compatible platform out of the box. This takes away the customization that needs to be done for the compute platform to support different operating systems when people use OpenStack on its own. Companies can utilize VMware, Hyper-V or Linux KVM hypervisors in addition to PowerVC.
Packaging
Package management can be a major part of ensuring that an OpenStack system stays running properly at all times. This is because new packages are released and revised on a regular basis, and it is necessary to make sure that everything is in sync. Cloud Manager comes with its own unified solution that deals with package management so that system administrators do not have to go directly through OpenStack to update the software when new versions are released.
With Cloud Manager, IBM and the cloud are now positioned closer together than ever before. The company made more contributions to the OpenStack project than all but one other organization in 2014, and the significant level of support seems to indicate that IBM will continue to be a major player in the enterprise computing market.