Career Column: Train Online for Safety Hazards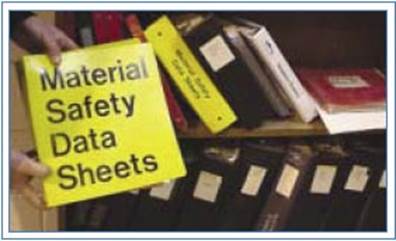 How much do you know about the way safety hazards are communicated in the work place? For example, did you know that...
1. There is a written hazard communication program addressing Material Safety Data Sheets (MSDS), labeling, and employee safety training for your place of employment.
2. Material Safety Data Sheets are readily available at all times for each hazardous substance used at work.
3. Employers with 10 or more employees on site must communicate emergency action plans in writing to employees.
4. A list of hazardous substances used at the worksite is maintained and readily available in the workplace.
5. Each container of a hazardous substance (e.g., vats, bottles, storage tanks) is labeled with product identity and a hazard warning communicating specific health hazards and physical hazards).
6. A decontamination procedure must be developed and communicated when employees enter areas with potential for exposure to hazardous substance.
7. In certain construction areas, operators must communicate with each other verbally or by hand signals.
Try our online training for workplace safety. Whether you're an individual employee needing basic safety training, or a department manager with employees who need advanced occupational safety training (e.g., confined spaces), then click here or share our catalog of low-cost, online courses providing certificates in safety know-how through our partner, eTraining. Meet OSHA requirements and train for safety today!
For more information about workplace safety courses offered by Dunson & Associates through our knowledge partner, eTraining, call (937) 854-5940, or contact: Debi@dunsonandassociates.com