Career Column: What You May Not Know About Cyber Security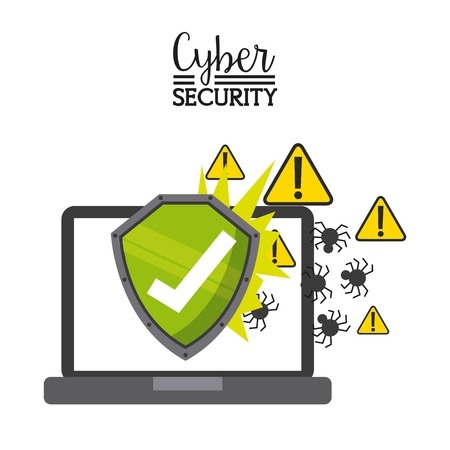 Our vast cybersecurity training portfolio can help you and your team build skills - from the basics to using advanced techniques, prepare for industry-recognized security certifications and administer your security infrastructure.
Only 44 percent of organizations provide their employees policy awareness or security training, a recent survey from Enterprise Management Associates reveals. Comprised of responses from over 600 non-security and non-IT corporate employees, the survey results shed light on an ongoing problem faced by organizations around the globe.
Without proper security training, employees may bring their unsafe cybersecurity practices with them to the workplace, potentially resulting in damaging consequences. While many people without proper training may not know they are doing anything wrong, clicking on an unsuspecting email link in the workplace can unleash harmful malware capable of infecting an entire network of computers within seconds and opening the door for data thieves.
Therefore, companies must make it a priority to educate every employee on the dangers of modern security threats in order to prevent cyber-attacks both at home and in the workplace.
Here are a few unsettling statistics found in the EMA study:
59 percent of employees admitted to using cloud storage for work information
58 percent admitted to storing sensitive information on their smartphones, tablets, or other mobile devices
35 percent admitted to clicking on an unsolicited email link
33 percent admitted to using their personal passwords for work as well
30 percent admitted to leaving their mobile devices in their vehicles unattended
With numbers like these, it's obvious there is a serious lack of security awareness. However, a little basic cybersecurity training can ensure all employees are aware of the proper security measures and help prevent future security breaches.
While the majority of people think of advanced malware protection and firewalls when discussing workplace information security, these protective measures are the responsibility of an organization's security and IT specialists. With a large number of security breaches taking place as a result of poor employee security practices, it is clear we need to change the way we think about IT security.
Ultimately, each and every person should strive to make security awareness second nature both at home and on the job. Exploring the topic further, let's take a look at a few types of personal and professional organizations and the security challenges they face.
Small to Medium-Sized Businesses
Commonly referred to as SMBs, small to medium –sized businesses typically have limited information and resources, providing them with a number of critical security challenges. Although SMBs tend to have smaller IT budgets, which makes it difficult to stay up-to-date with today's rapidly evolving technologies, better security training and awareness can help reduce downtime and protect against intellectual property theft.
Local and State Governments
Local, state, and federal governments hold a substantial amount of confidential information as well as the personal data of their citizens, making them common targets of cyber-crime. Unfortunately, many government bodies suffer from infrastructure problems, competing funding, and a general lack of threat awareness. In fact, many government IT managers see little need for network security due to the limited use of applications other than email. This misunderstanding can be disastrous for government entities targeted by today's advanced cyber criminals.
Families
When it comes to families and parents, the online safety of children and other family members is of utmost importance. In addition to protecting their photos, videos, and personal financial information with internet browser content protection and anti-malware programs, families should ensure the safety of their little ones by monitoring their online social interactions and educating them on safe online habits. By understanding the need for security in the home, the security practices we use at home will naturally transition to the workplace.
Bottom Line
The digital landscape continues to evolve and become more complex, increasingly taking the responsibility of workplace cybersecurity out of the hands of IT professionals and into the hands of employees. With security threats becoming more diverse and sophisticated each day, organizations must provide security awareness training for use on the job and at home. In the end, security awareness on a personal level will also lead to positive security habits in the workplace.